NanoSyrinx in Parliament
Our Founder and CEO, Joe Healey, was invited by the Parliamentary and Scientific Committee (P&SC – https://www.scienceinparliament.org.uk/) to discuss the future and potential of Synthetic Biology for the UK and for human health.
The UK has a stated (and laudable) ambition to become a "Scientific Superpower", and Synthetic Biology is intimately tied to that vision. It was a cornerstone of the industrial strategy under previous leadership, and is still very much at the forefront of current science policy thinking.
The panel, was organised by SynBioBeta (the largest synthetic biology community and advocacy group) and Bit.Bio (a UK 'cell programming' company) with the P&SC. Whilst the focus of the discussion was particularly what Synthetic Biology could offer for human health, a wide range of topics were covered including synbio for sustainability and Net Zero, as well as a discussion about what the UK entrepreneurship ecosystem needs in order to thrive.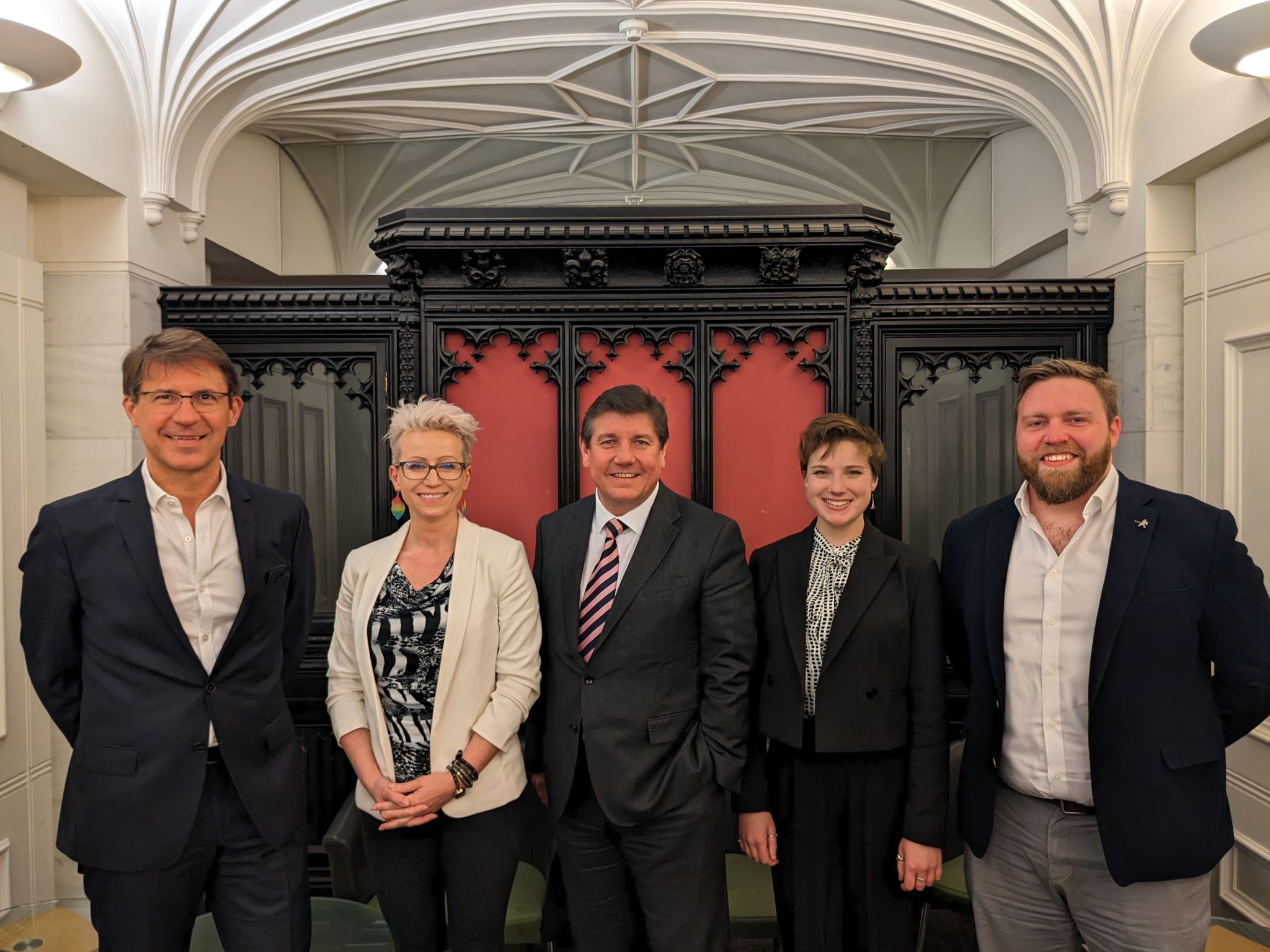 The panel was chaired by Stephen Metcalfe MP (South Basildon and East Thurrock), and the speakers included (pictured left to right above):
Mark Kotter, CEO of Bit.bio

Sara Holland, Patent attorney at Potter Clarkson specialising in synbio IP

Stephen Metcalfe MP, chair of the session

Fiona Mischel, Director of Human Health content at SynBioBeta

Joe Healey, Founder and CEO of NanoSyrinx